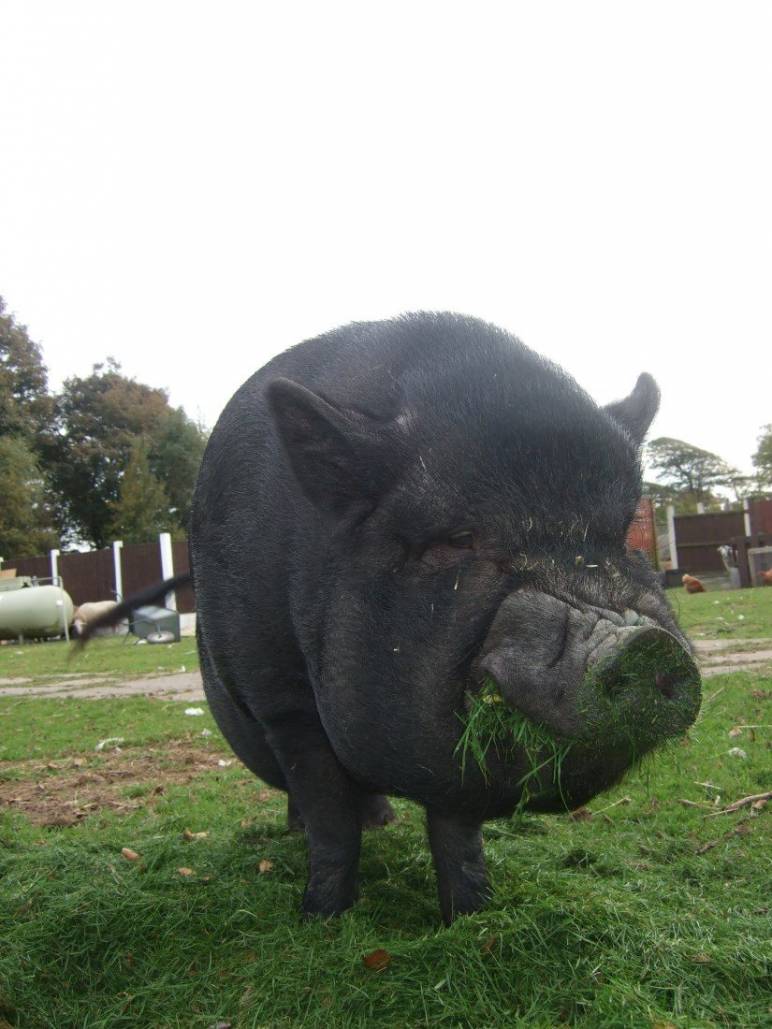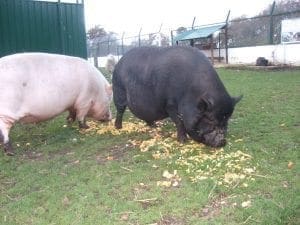 Hooper and Herbie were both kept as pets but came to Freshfields after their keeper felt that they could no longer cater to their needs. Herbie's the bossier of the two and still doesn't seem to have clocked on to the fact that there's plenty of food for both of them but they live together harmoniously.
These two boys are similar in a lot of ways; both are typically inquisitive and both adhere to the 'greedy pig' stereotype pretty well. They live together in a spacious enclosure and when let out burst through their gate at a canter and get stuck in ensuring that all unsecured vertical standing things become horizontal and that all stray scraps of food are neatly hoovered up. They like to get their noses into everything but they're not such live-wires that they turn them up at the chance of a good afternoon nap. They'd make for good, entertaining, friendly company in the right environment but until that day comes they're well looked after and comfortable with us.
Herbie is available to sponsor in our Sponsored Animal Section. For other ways to help please see the 'Get Involved' section of the website or consider donating feed via a farm feed shop or our amazon wishlist. Donations of fruit and vegetables are also very welcome.