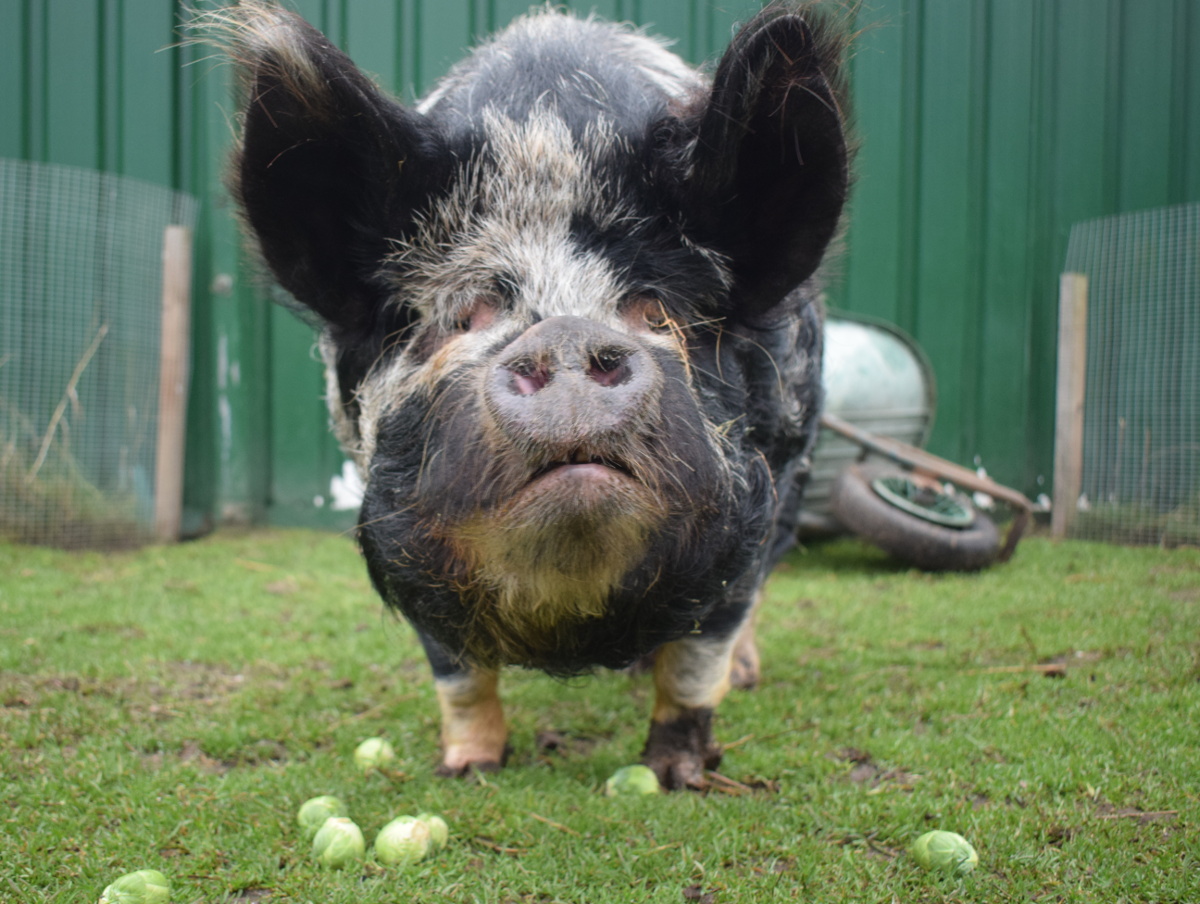 Maisy and Daisy came to us after their carer lost interest and moved on, leaving their feeding to the charity of concerned passers-by. Fortunately we were able to offer them sanctuary and a small team of staff and volunteers went to their aid. After a lengthy struggle they were eventually inside the Freshfields van and brought to their new home where they enjoy the benefits of a much larger space and regular meals.
Daisy has always been the more confident of the two and has maintained better mobility as her age advances. She's still up and about exploring the entirety of the farm and competing for those last morsels of food, wherever they may be. Both of these girls have the shape and easy going nature traditionally associated with Kune Kune pigs.
Pigs that leave us require very particular homes with a good deal of land. Should Maisy and Daisy ever leave us they would need to do so together.
For ways to help please check out the 'Get Involved' section of the website or consider donating feed via a local farm feed shop or our amazon wishlist. Donations of fruits and vegetables are also very welcome.