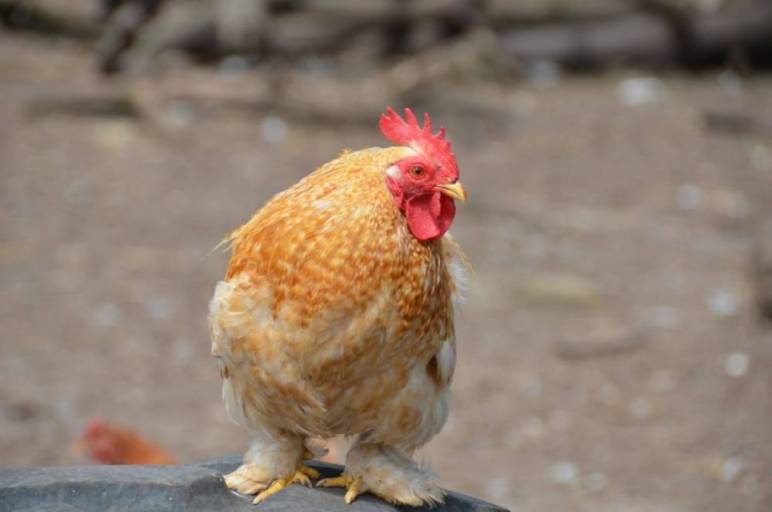 Here on the Freshfield's farm we are always over-run by more cockerels than we can handle. They are stunning birds and a pleasure to have around yet too many in one space can lead to problems. 
The ideal ratio of males to females in a flock seems to vary wildly depending on who you ask and an individuals temperament but generally anyone who has at least a couple of hens can have a cockerel – although it's also very possible for a number of boys to live together harmoniously without any hens.
The requirements for keeping cockerels are the same as for hens: they will need a good sized area with access to some greenery to roam around throughout the day time and a secure coop for the night and in bad weather.
It's very rare that we're able to re-home any of our boys but like all of our farmed animals they can leave us on the condition that they never enter the food chain and are not to be used to breed from. Not a week goes by without us receiving several requests to take more unwanted cockerels and therefore we strongly discourage breeding, even if this necessitates a change of diet (typically they're the unwanted by-products of egg production).
If you are considering taking on a cockerel of your own they will make fantastic friends but please bear in mind that they can make a lot of noise early in the morning so please speak to your neighbours about this first.
For more information on adopting one of our cockerels please contact the rescue. For other ways to help them please check out the 'Get Involved' section of the website or consider donating feed via a local farm feed shop or our amazon wishlist.